Whether you're a beginner golfing for the first time or an experienced golfer visiting a different club, stepping  onto a new course for the first time can always be a slightly intimidating experience. Every location has different rules and practices in place that guide the general conduct of the course. One of the most standard questions you'll come across from new visitors is the question of the proper attire to wear when playing golf at a club (or golf in general). What type of clothing may be accepted on the golf course versus an outfit that may cause you to stick out like a sore thumb?
Questions like these can always nag at a person and stop them not only from being successful, but from having fun. The right golf attire is not just about a certain type of dress, but ultimately following the rules and guidelines set by the course you're playing at.
The General Protocol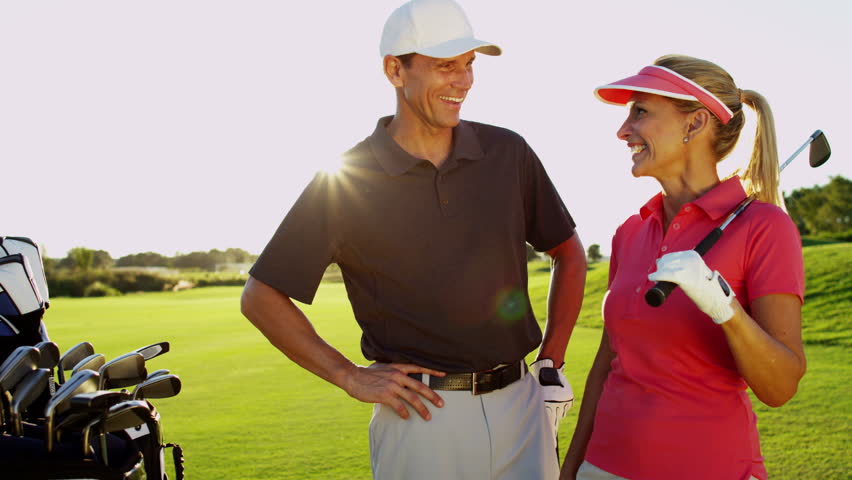 The proper golf attire for men is generally a short-sleeved polo t-shirt combined with golf shorts or slacks. The shorts in golf are your typical Dockers-style slacks or shorts, which rest right above the knee. The collar on your shirt may be a mock collar too, so long as it gives the appearance of a true collared t-shirt. All shirts must be tucked inside your slacks or shorts. The proper golf attire for women includes the same aforementioned polo shirt with slack or short combo. However, it's also common for women to wear a skirt or skort while on the golf course as well.
If you're new to the sport or are playing only a few times a year, then it's usually fine to wear a simple pair of tennis shoes to a casual course. Many seasoned golfers usually end up investing in a nice pair of golf shoes with soft spikes or cleats on the bottom to provide more traction. Many high end clubs will require that you own a pair of golf shoes. Metal spiked shoes are considered outdated at a good chunk of golf courses and may not be allowed, so it's always important to keep this in mind if you happen to have an older pair.
If you're anticipating a bit of sun, it's always a good idea to bring a well fitted, traditional hat or visor with you to keep the sun out of your eyes.
How Would You Know the Dress Code?
Nearly every golf club has a specifically outlined golf dress code. The strictness of the dress code usually depends on the name and prestige of the golf course, as well as the green fees. Normally the more prestigious the golf courses are, the more strict they are with their dress codes as well as other codes of conduct. Green fees can be a great indicator of this, as many privately owned and highly maintained golf clubs have very expensive green fees.
Logic dictates that the more expensive a club is, the higher the social strata that tends to regularly attend these courses and bring with it a higher level of golf fashion.
The most high end clubs should be expected to retain a strict dress code, demanding only collared polos and high quality slacks and Docker shorts. This holds for both men and women, while women may be presented with the option of wearing a skirt if they wish. The unfortunate reality is that higher end golf clubs have a desire to maintain a certain level of decorum, which means you might have to consider shelling out additional cash for proper attire if you're planning on joining a high end golf club.
However, there are other courses that can be much more lax in their dress code. If a club is maintained by a municipality, then you can expect a reasonable level of relaxation with the standard dress code. Jeans, tank tops, athletic shorts, sweat pants, denim shorts, and so on may be allowed with little oversight in government and municipality clubs. This is mostly because these types of courses position themselves more towards a general audience, and hope to provide beginners with a standard level of comfort while they learn and get accustomed to the game.
Inquiring About the Dress Code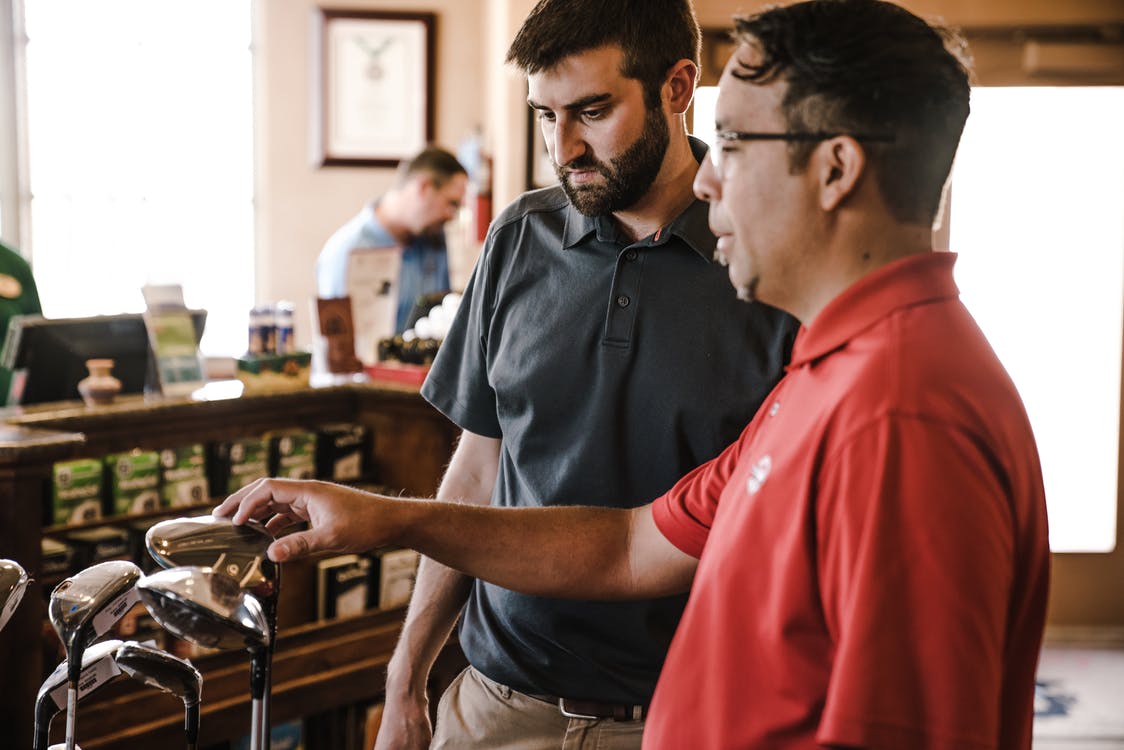 No matter where you're playing, a safe bet is to always call ahead of time and inquire at the front desk about the dress code of the course. Most courses will also outline their dress code on their website for your convenience. You can also simply ask the club about their dress code on your first day while submitting your membership with a club. This will help you avoid any embarrassment in the long run in case you accidentally come dressed in something too casual and are not allowed inside the course.
Summary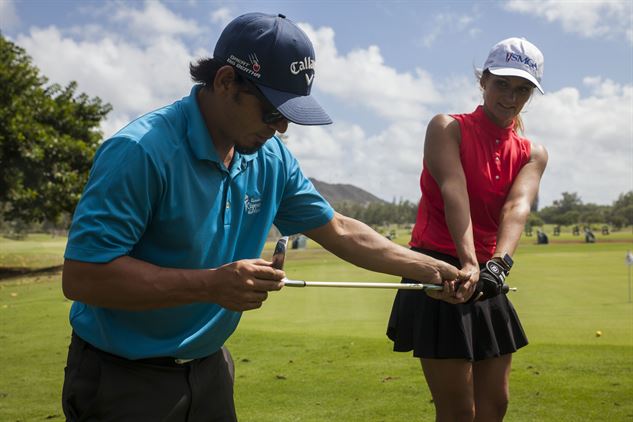 Article Name
What's Proper Golf Dress Code?
Description
Golf has a certain etiquette that is required when playing, especially when it comes to dress code. Learn more about proper golf dress code.
Author
Publisher Name
Publisher Logo